Insurance Services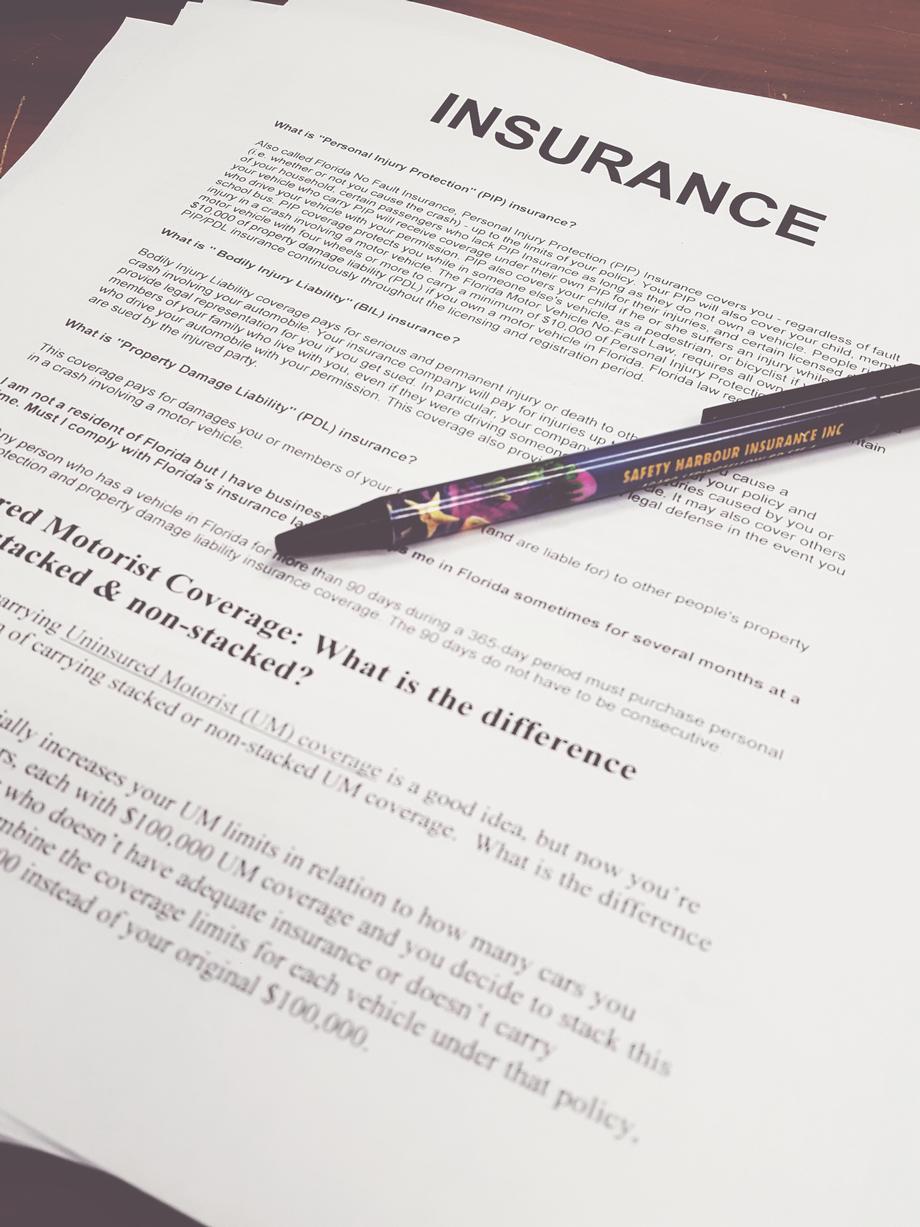 Home & Mobile Home – Wind, Homeowners, Flood, Liability
Protect your home and mobile home from theft, damage, fire, or other unfortunate events. Home insurance can also cover any lawsuits from injuries that might have occurred on the property.
Auto
Feel confident driving on the road with auto insurance coverage. We have policies that cover accidents, injuries, and more. Our agents ensure you are properly insured so you can avoid costly expenses and trouble with the law. Drivers must meet minimum auto insurance requirements to legally drive on the roads. Whether an accident is your fault or not, with insurance you will have the peace of mind that you and your passengers are covered.
Motorcycle
Protect your pride and joy. At Safety Harbour Insurance, Inc., we offer the best motorcycle protection plans to save you money. Motorcycle polices come in a variety of option whether you want the minimum or maximum protection.
Recreational Vehicles
Our insurance agents understand the special insurance coverage you are looking for when it comes to your RVs, snowmobiles, or any other off-road vehicle.
Boat
Boats and personal watercraft are investments you want to ensure are protected. When you are out on the water, you want to forget about your troubles. Make insurance coverage is one less thing you have to worry about with Boat insurance.
Renter's Insurance
Just because your landlord has insurance, that does not mean it will cover your possessions. With renters insurance, trust that your property will be protected from damage like fire and if it is broken into.


Business Insurance
A business is one of your greatest investments and with the hard work you put into it, you want to make sure it's covered. Business insurance protects a company from financial loss, property damage costs, or legal issues. Let our expert insurance agents go over different plans that will keep you covered no matter what type of business you run.