Our Agency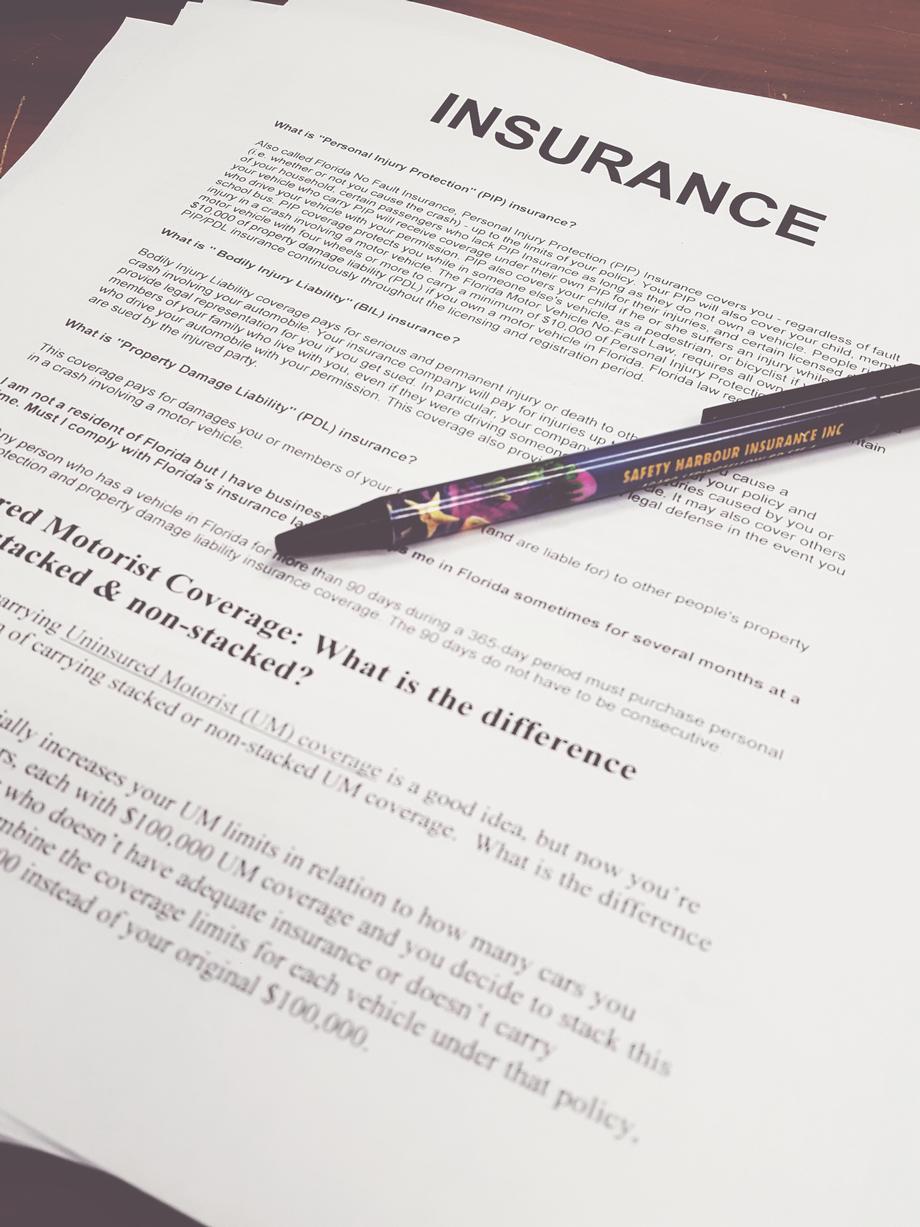 At Safety Harbour Insurance, we work a little differently than most agencies do.
Unlike many agencies, all of our staff and agents work for a salary. We do not work for commission. We have found this makes for a better situation for all concerned. Having a regular salary and not worrying about commissions leaves our agents free to really focus on the customer's needs.
Also, we don't quote based on assumptions. We believe in getting it right from the quoting stage. It does mean more work for our staff, as well as a slightly longer quote turnaround time, but the work is necessary in order to make sure the policy is written correctly. When you get a quote from us, you can be assured that you are getting an accurate quote.
We don't want your policy premiums to increase any more than you do. For that reason, we also do not low ball our quotes, nor do we pad them with unnecessary coverages. We quote what we recommend, what we would buy ourselves. No more, no less. As a result, occasionally there are times when we do not quote the cheapest rate right off the bat. Our quotes are a just a starting point though. The premiums can sometimes be decreased.
We feel that understanding your coverage is extremely important. We don't ever want someone to walk away without a clear understanding of what they are covered for. That's why we make sure to go through and explain the coverages one by one with you. This way, you can add or decline coverages based on your exact needs. Even if you don't buy from us, or are not a customer of ours, we are always happy to go over your different coverages and limits. If you are shopping around, send us the other quotes you have received and we will compare them for you and explain the differences so that you can make an educated decision on which policies to take. Already have insurance? Send us your current policy info and we will provide you with a side by side comparison of what we can offer and exactly how it differs from your current policies.
With nearly 50 years combined experience and staff that are required to keep up to date with the rapidly changing market, you can rest at ease when you work with us. We aren't just in the insurance business, we make it our business to get insurance right